21 septembre 2017
Votre X-wing bat de l'aile ? La figurine Batman est tombée de la cheminée, votre Pikachu a perdu sa queue ? (Le pôv !) Ou bien Mr Spock n'a plus qu'un seul doigt à sa main droite ? Pas de souci, la clinique du Professeur Kelp vous accueille et répare vos pièces de collection.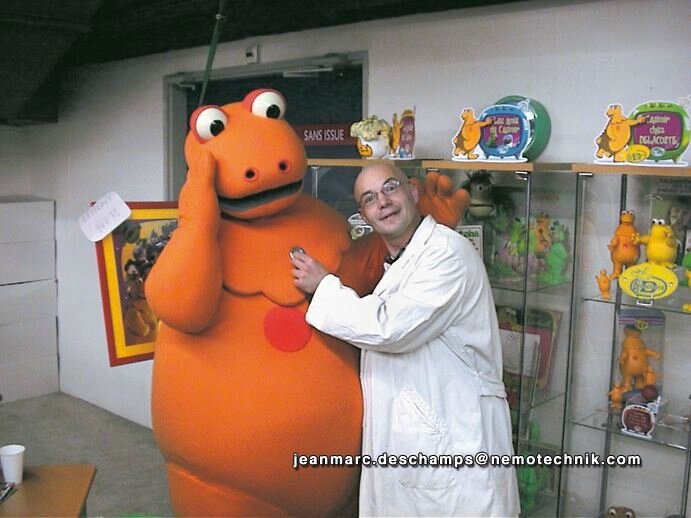 Et pour vous donner un exemple de la qualité de son travail, en respectant le thème de ce blog, je vous conseille de lire ou relire l'article de 2013, consacré à l'une de ses nombreuses et talentueuses réparations :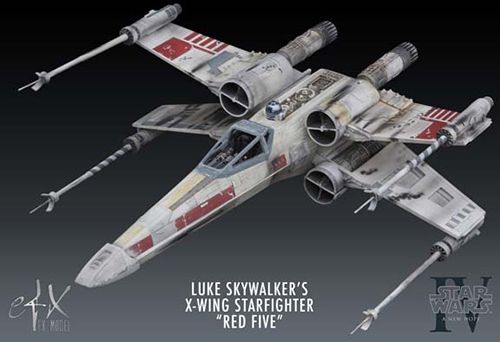 Et puis, bien que le Professeur Kelp soit un spécialiste de la figurine "vintage", il n'en est pas moins un homme moderne que vous pouvez joindre via sa page facebook, alors n'hésitez pas une seule seconde, le devis est gratuit "et il le sera toujours" (Citation célèbre) : https://www.facebook.com/ProfesseurKelp/
Que la Force et le Professeur Kelp soient avec vous.
Déjà connu pour ses reproductions de casques décorés de la licence Marvel, HJC, le célèbre fabricant coréen de casques moto, s'attaque aux répliques Star Wars. Already knowns for the Marvel license helmets, HJC, the famous Korean manufacturer of motorcycle helmets, attacks Star Wars replicas.

Les premiers casques disponibles depuis peu sont ceux de Boba Fett et de Kylo Ren. On les trouve actuellement assez facilement. Et en attendant un prochain casque de Death Trooper, cet été voit arriver un casque X-wing qui nous intéresse particulièrement. The first helmets available recently are those of Boba Fett and Kylo Ren. And waiting for a Death Trooper, look at the X-wing one.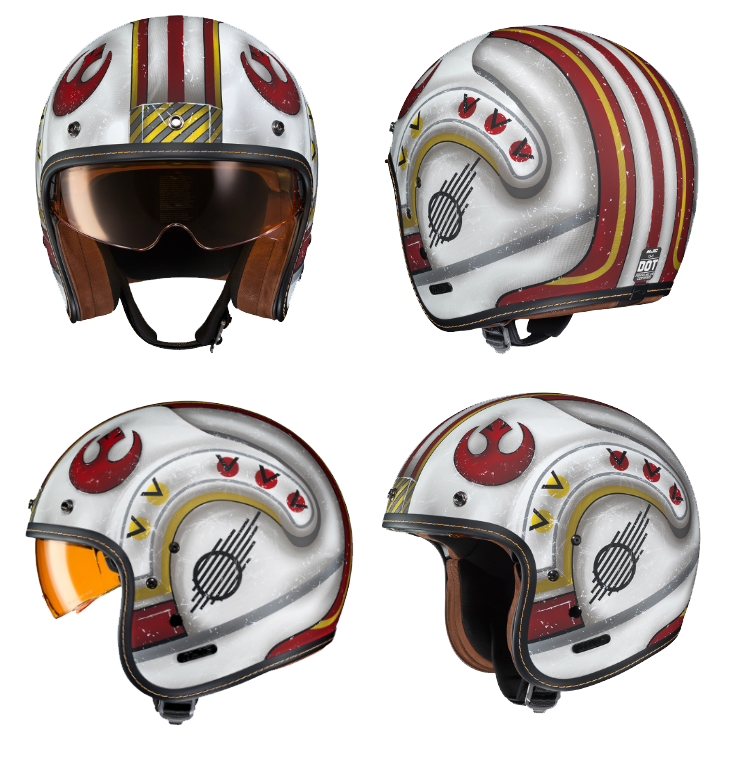 Il s'agit d'un casque jet, c'est à dire non intégral, reprenant le design de celui de Luke Skywalker et dispose d'une visière pare-soleil orange. Il est disponible aux alentours de 299,90 €uros. This is a jet helmet, with an orange sun visor.
Que la Force soit avec vous. May the Force be with you.
26 juin 2017
Aujourd'hui j'aimerais vous présenter le travail de Davor Filaković, un maquettiste qui a réalisé quelques X-wings à une petite échelle. Today, I would like to introduce to you the work of Davor Filaković, a model maker who has realized some X-wings on a small scale.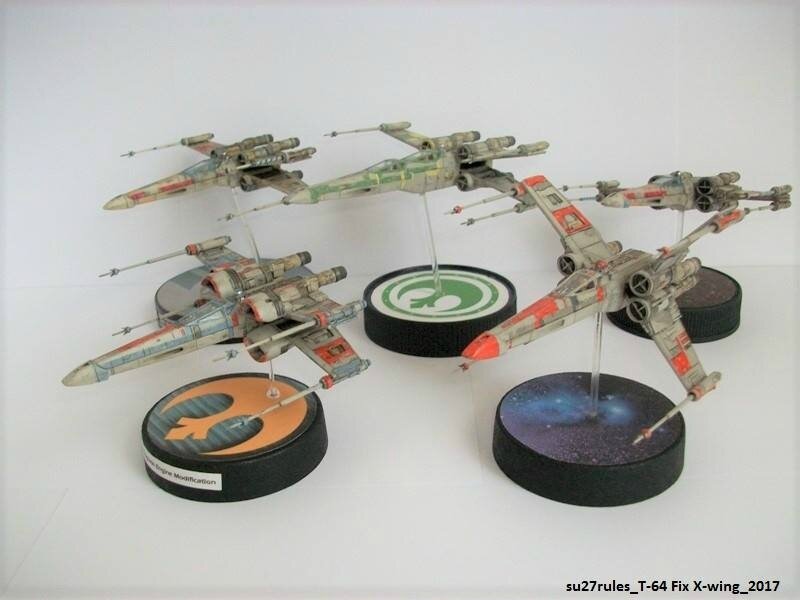 Il s'agit du model au 1/112 de chez Revell. Easy-Kit, vous connaissez. On ne va pas trop y revenir, d'ailleurs j'en ai déjà parlé dans la rubrique Maquette. Revell Easy-Kit 1/112, you know. We will not go back too much, I have already spoken in the section "Maquettes". (Models)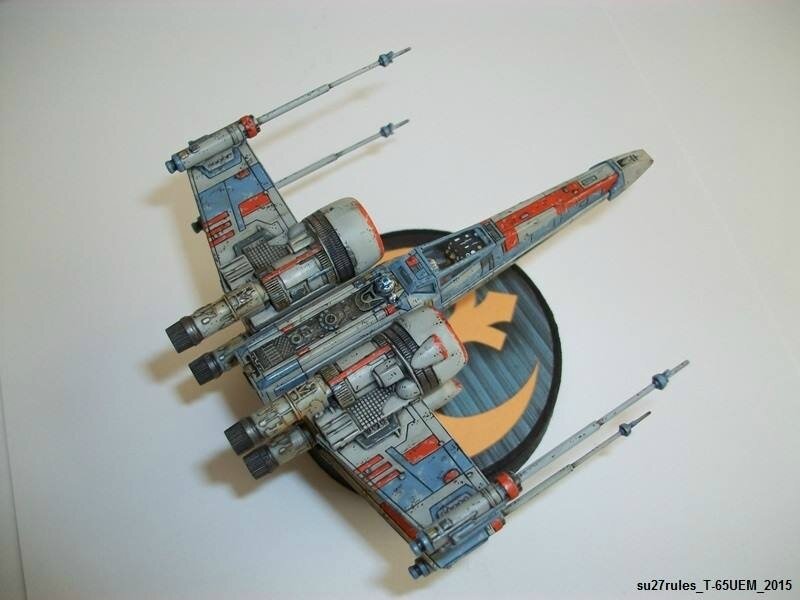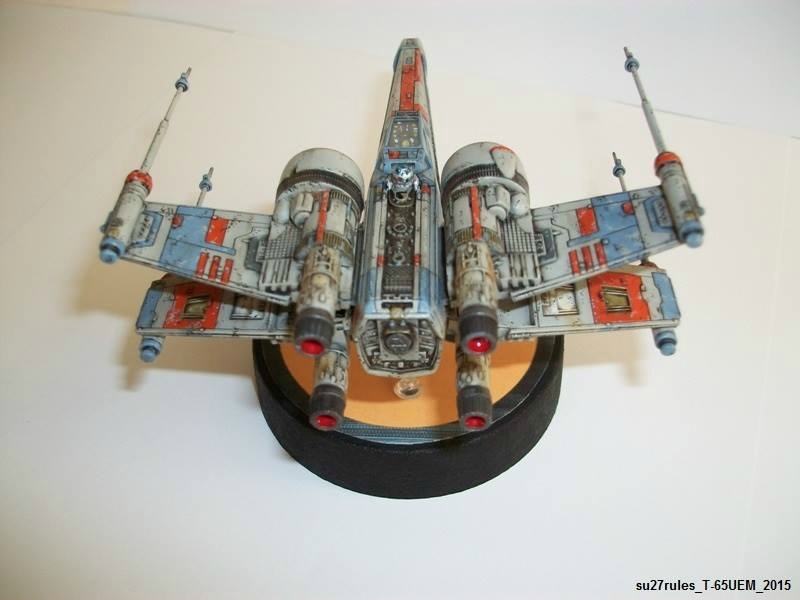 Des couleurs distinctives originales qui nous changent des classiques décorations de l'escadron rouge. Distinctive original colors which change from the classic red squadron markings.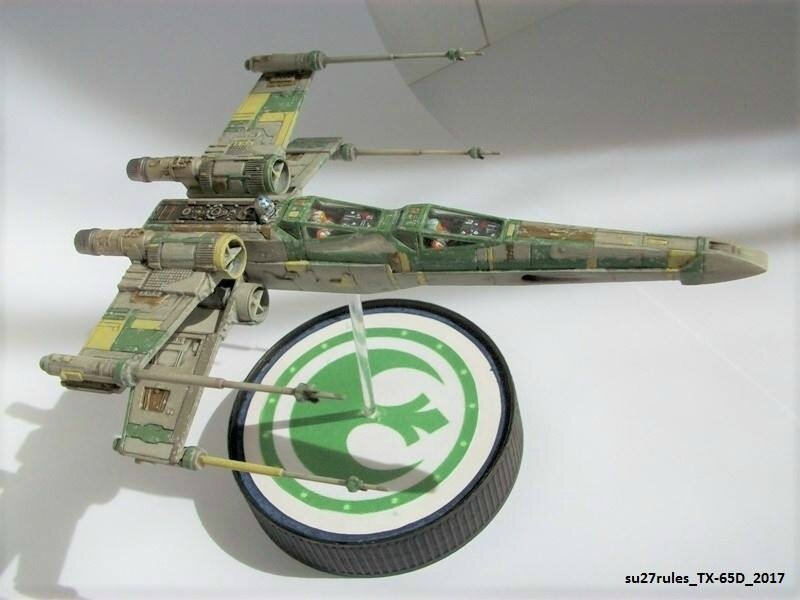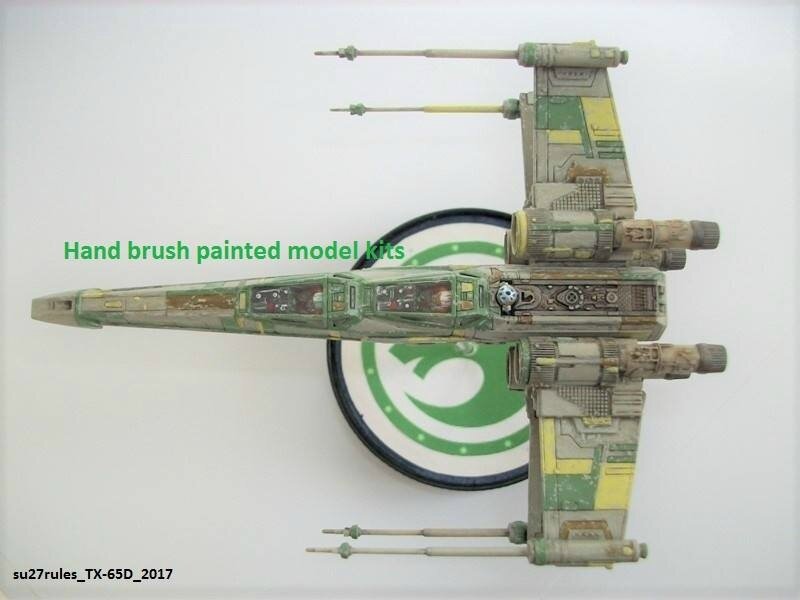 TX-65D, une version entrainement bi-place. Un très beau chasseur. TX-65D Trainer/Double Seater. A very nice fighter.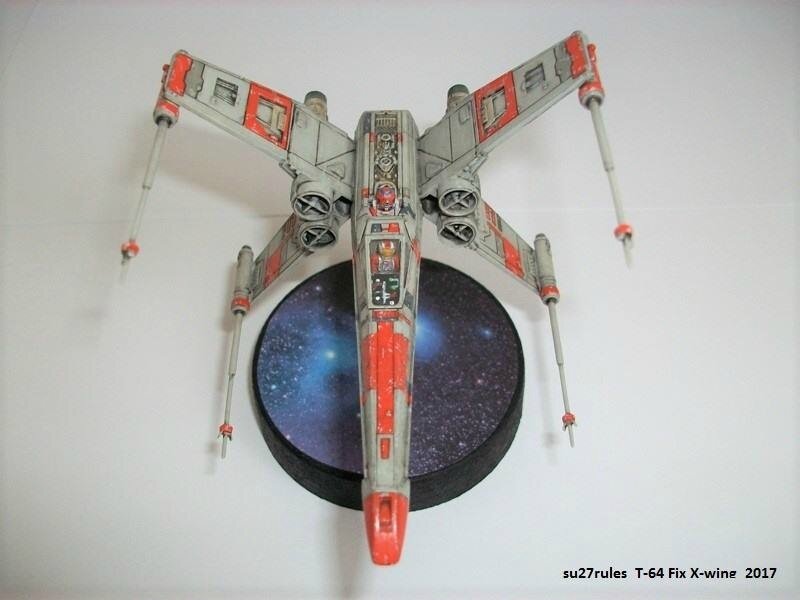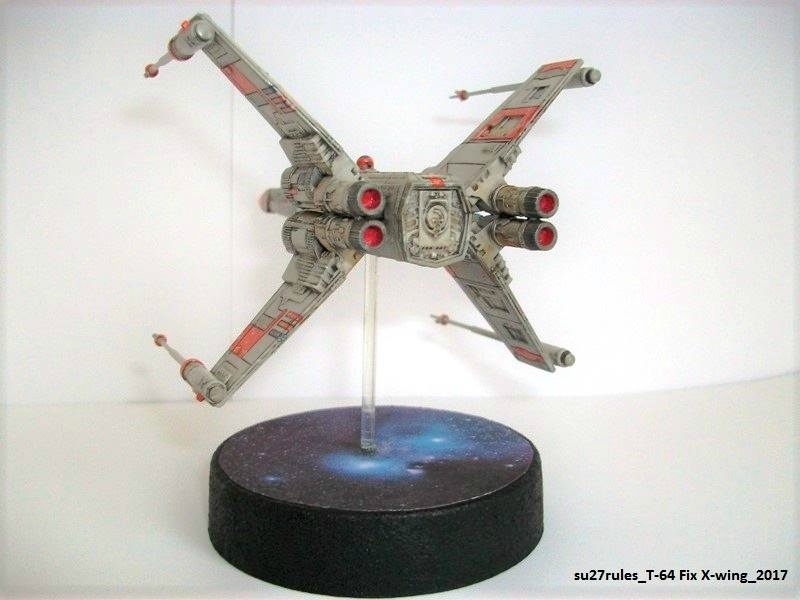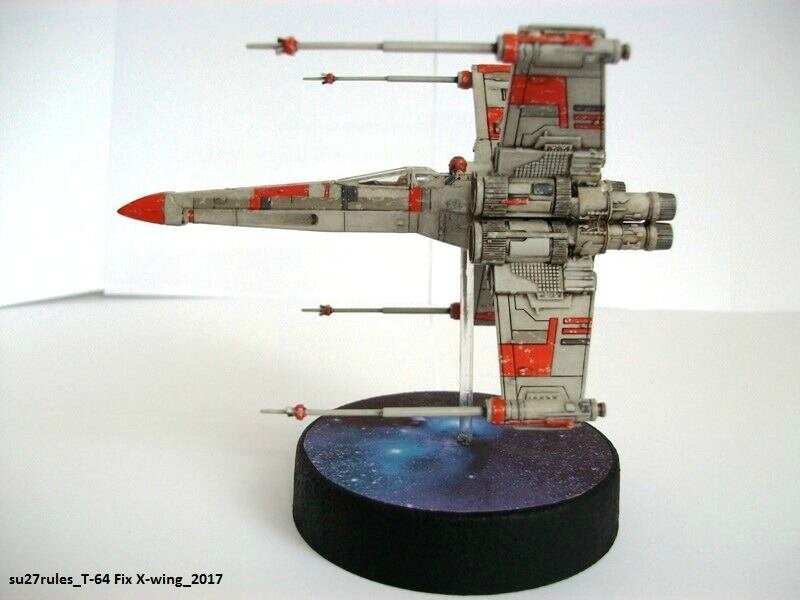 De très belles et très originales réalisations peintes à la main. Very beautiful and very original hand brush painted.
Les photos des maquettes customisées sont © Davor Filaković. The photos of the custom models are © Davor Filaković.
--------------------------
Cette petite maquette Revell, n'est pas d'une qualité comparable aux Bandaï 1/144, mais elle est bon marché, et permet de larges digressions artistiques. Elle existe en quatre boitages différents. This small model Revell, is not of a quality comparable to the Bandai 1/144 scale, but it is cheap, and allows wide artistic digressions. It exists in four different boxes.

Le blister aluminium et le blister transparent proposent un modèle déjà peint. The aluminum blister and the transparent blister offer a painted model.
Les deux boitages, avec ou sans accessoire contiennent une maquette Easy Kit à peindre. The two boxes, with or without accessories with an Easy Kit X-wing to paint.

Que la force soit avec vous. May the Force be with You.
Enregistrer
Enregistrer
Enregistrer
Enregistrer
Enregistrer
Enregistrer
17 mai 2017
Nous aussi en France, nous avons des passionnés capables des réalisations les plus folles, ou les plus spectaculaires. In France also, we have enthusiasts for crazy, or most spectacular achievements.
Ainsi, Laurent Verwicht, gérant de la carrosserie AUTO3000 à Teteghem, une commune proche de Dunkerque, a construit dans son garage, un X-wing taille réelle ! Thus, Laurent Verwicht, manager of the AUTO3000 bodywork in Teteghem, a French town located in the department of North near Dunkirk, built a real size X-wing in his garage!
Pour en savoir plus, je vous dirige vers l'article consacré à ce bel oiseau par Florian Moors, rédacteur-en-chef du site Internet Making Star Wars France.
Et pour voir de belles photos, allez sur la page Facebook de Star Wars Côte d'Opale.
To learn more, Making Star Wars France, by the editor-in-chief Florian Moors.

To see beautiful photos, the Facebook page Star Wars Opal Coast.
Que la Force soit avec vous, May the Force be with you
11 avril 2017
Je vous propose aujourd'hui quelques belles images de X-wing. Today I offer you some beautiful pictures of X-wing.

Celles-ci proviennent du magnifique livre Rogue One, A Star wars Story. Il n'y a pas beaucoup de X-wing Fighters, mais elles valent le coup d'œil. Je vous invite à l'acheter si vous êtes fan de ce genre de publication. These are from the beautiful book Rogue One, A Star Wars Story. There are not many X-wing Fighters, but they are worth a look. I invite you to buy it if you are a fan of this kind of publication.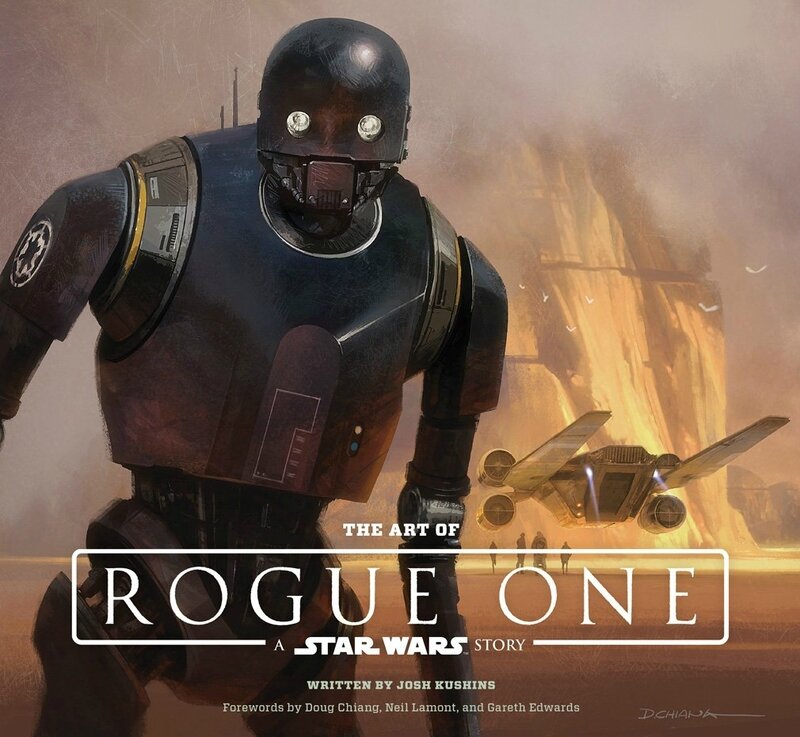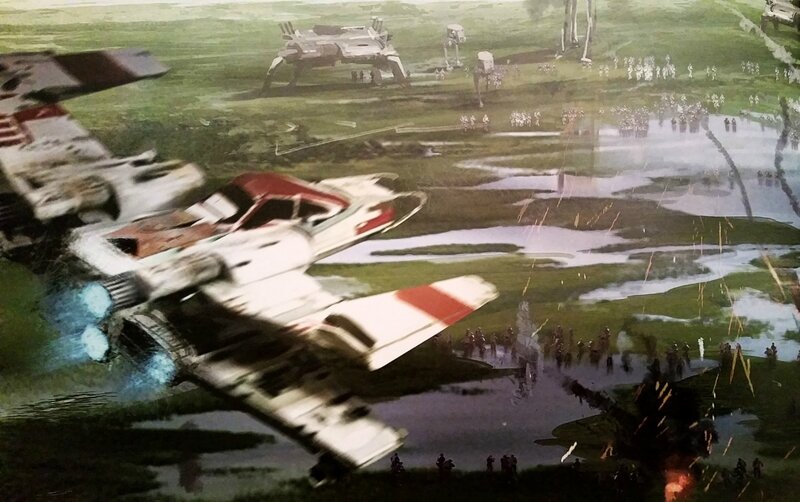 Ryan Church
Notez le design particulier de ce X-wing. Peut-être un concept de ce que devrait être un Partisan. Note the particular design of this X-wing. May be a concept of what a Partisan should be.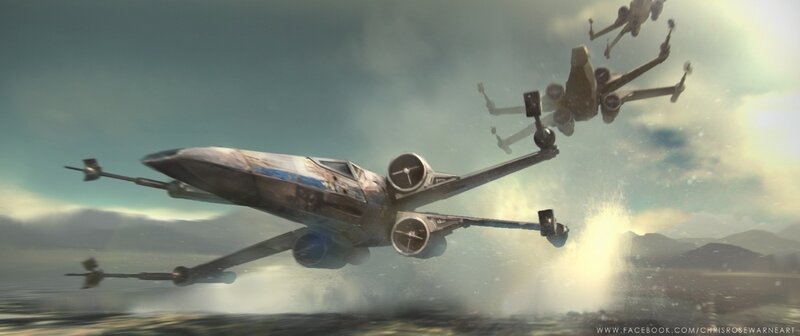 Chris Rosewarne
En prime une image magnifique qui n'est pas dans ce recueil mais sur le site Concept Art World. As a bonus a beautiful image that is not in this collection but on the site Concept Art World.

Emmanuel Shiu.
Et pour finir quelques images du site Industrial Light and Magic, avec des concept art pour Rogue One et The Force Awakens. En particulier un surprenant X-wing biplace. And finally few images from Industrial Light and Magic, with concept art for Rogue One and The Force Awakens. Look at a strange two-seater X-wing.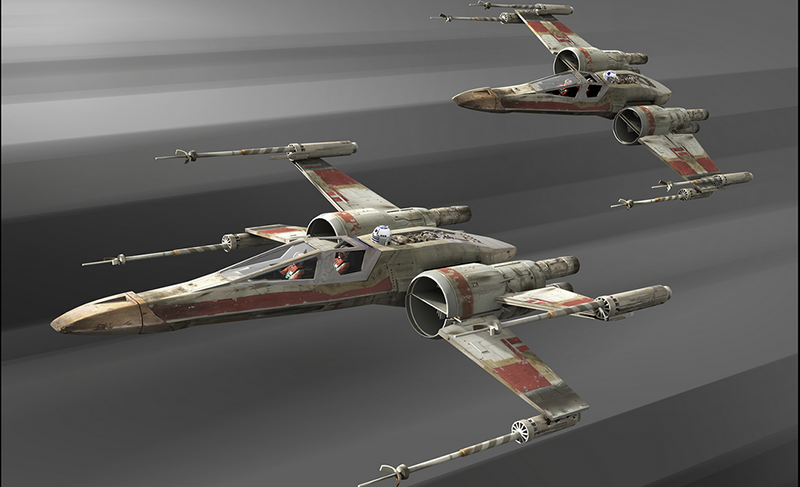 Ryan Church
Que la Force soit avec vous. May the Force be with you.
Enregistrer
Enregistrer
Enregistrer
Enregistrer