Mcs Props, sous ce nom se cache un prop maker passionné Sci-Fi, Star Wars, et accessoirement de X-wing. Mcs Props, a prop maker, fan of Sci-fi, Star Wars and X-wing.
Je rappelle que ce blog est également destiné à présenter vos réalisations autour du X-wing, une maquette ou un diorama. N'hésitez donc pas à me contacter, il y aura toujours de la place pour vous. Aujourd'hui je vous présente donc le travail de Mickael "Mcs Props" autour de la version 1/30 ème Revell sortie en 2013. I recall that this blog is also intended to present your makings around the X-wing, a model or a diorama. Do not hesitate to contact me. That place is your place.
Today I present you the work of Mickael "Mcs Props" around the 1/30 Revell version released in 2013.
La maquette mesure 43,5 cm de longueur et 39 cm d'envergure. Il s'agit d'un modèle à monter sans colle et déjà peint. Très bien fabriqué, c'est une très bonne base pour un maquettiste. The size of the model is 17,12 inches length and 15,35 inches wide. It's an Easy kit (or Snap kit) without glue and already painted. Very well made, it's a very good base for a model maker.
J'ai déjà parlé de ce kit lors de sa sortie. I already mentioned that kit here.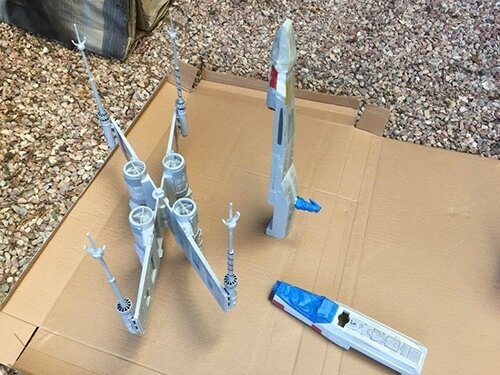 La maquette prête pour la peinture. The model in order to paint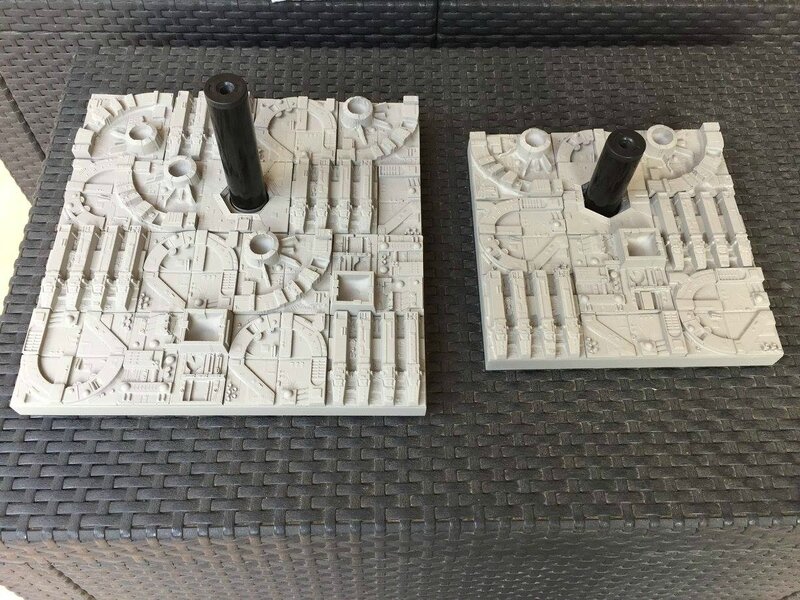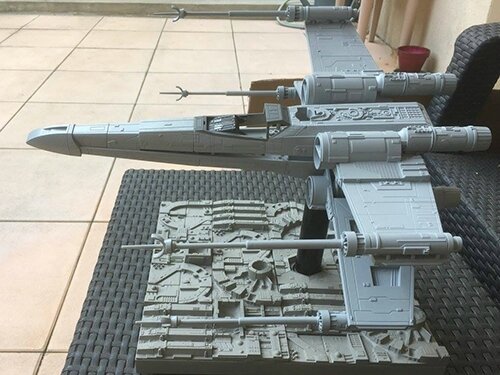 Le stand de l'Etoile Noire est un carré de 22.5cm ou de 30cm de côté. The Death Star stand can be a square of 8.85 inches or 11.8 inches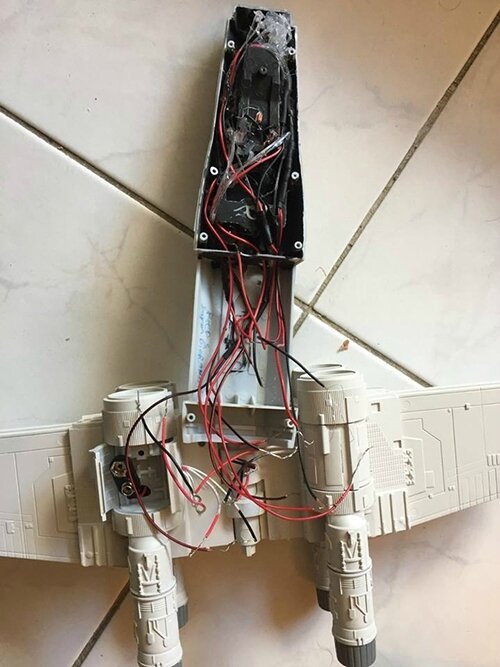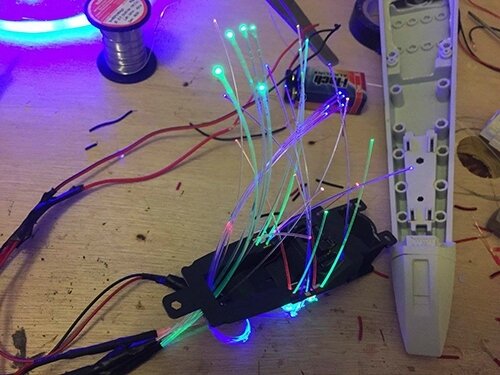 Câblage du vaisseau et installation de la fibre optique dans le cockpit. Wiring the Spaceship inside and add the optic fiber in the cockpit.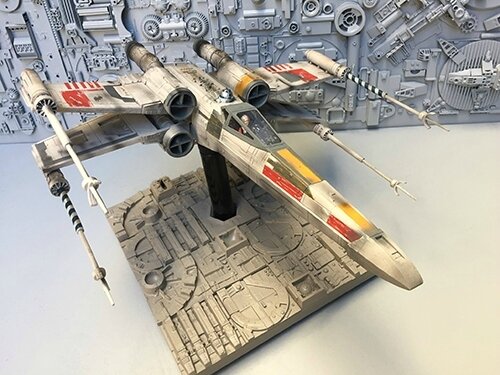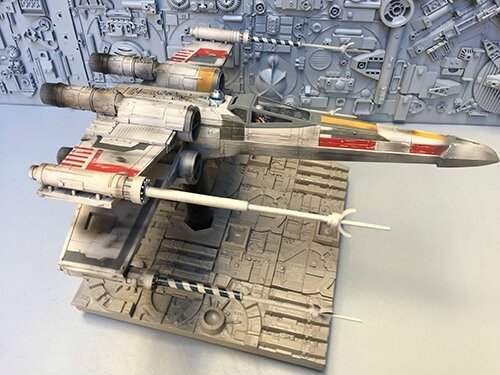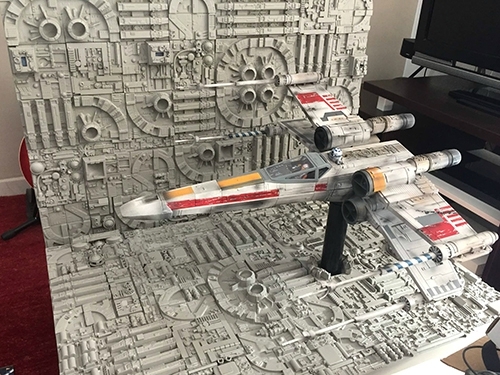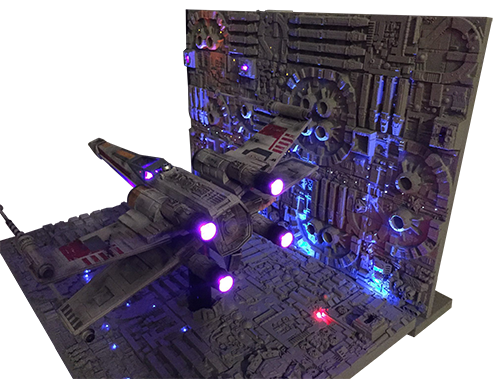 Voici d'autres versions de l'Escadron Rouge. Le Red 2 de Wedge Antilles, le 3 de Biggs Darklignter et celui de Jek Porkins, Red 6. Others versions of the Red Squadron. Wedge Antilles Red 2, Biggs Darklignter Red 3 and Red 6 of Jek Porkins.
Que la Force soit avec vous. May the Force be with you.
Enregistrer
Enregistrer
Enregistrer
Enregistrer