Oui, oui, ce X-wing est bien un drone et un calendrier de l'avent. Oh yes, that X-wing is really a drone and an advent calendar.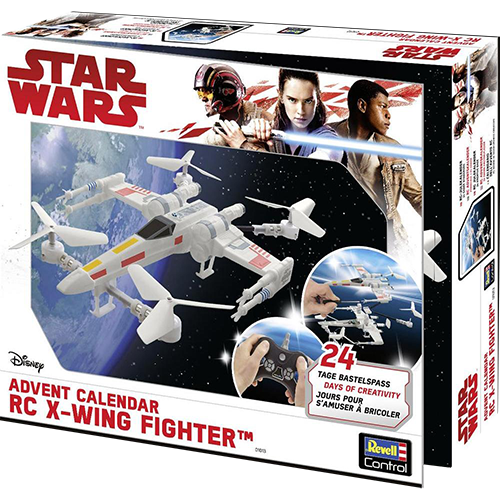 Un concept de la marque allemande Revell repris cette année avec le nouveau packaging Star Wars. A German brand Revell concept picked up with the new packaging Star Wars.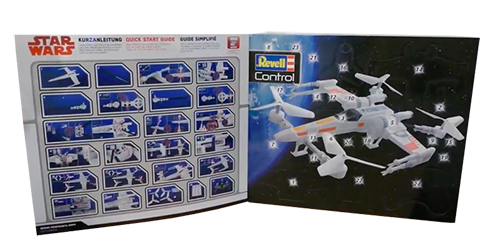 Montage du modèle : 24 jours, ou moins, mais à chaque jour suffit sa peine. Assembly of the model : 24 days, or less, but tomorrow is another day.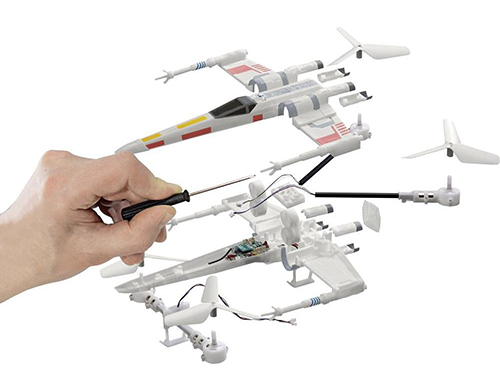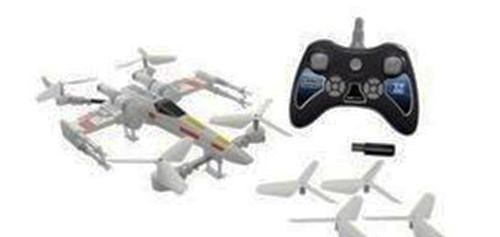 Et puis, pour les fans français de drones ou bien simplement curieux sur ce sujet, allez faire un tour sur un nouveau blog, Drone par cher. Comme son nom l'indique, le sujet vous permettra de vous initier à moindre prix.
Que la Force soit avec vous. May the Force be with You.