Bomber X, voilà un vaisseau spatial qui a des ailes bien ouvertes en X, et qui porte également un nom en rapport avec cette configuration.
Bomber X, a spaceship with X wings and a name with an X.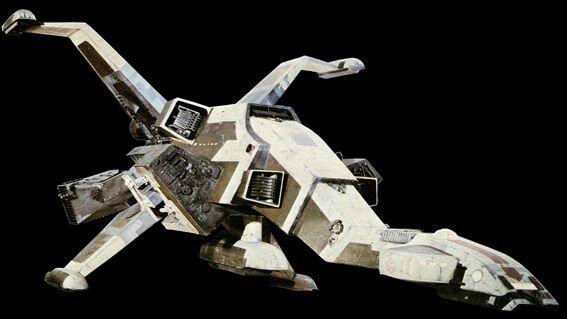 Bomber X (Xボンバー - Ekkusu Bonbā) est l'une des nombreuses série télévisées de science fiction japonaise. Créée en 1980 par le mangaka japonais Go Nagai, nous retrouvons les personnages, des marionnettes animées, pendant les 25 minutes des 26 épisodes diffusés.
X Bomber (Xボンバー Ekkusu Bonbā) is a marionette TV series. It was created by manga master Go Nagai. The show aired on TV with a total of 26 episodes.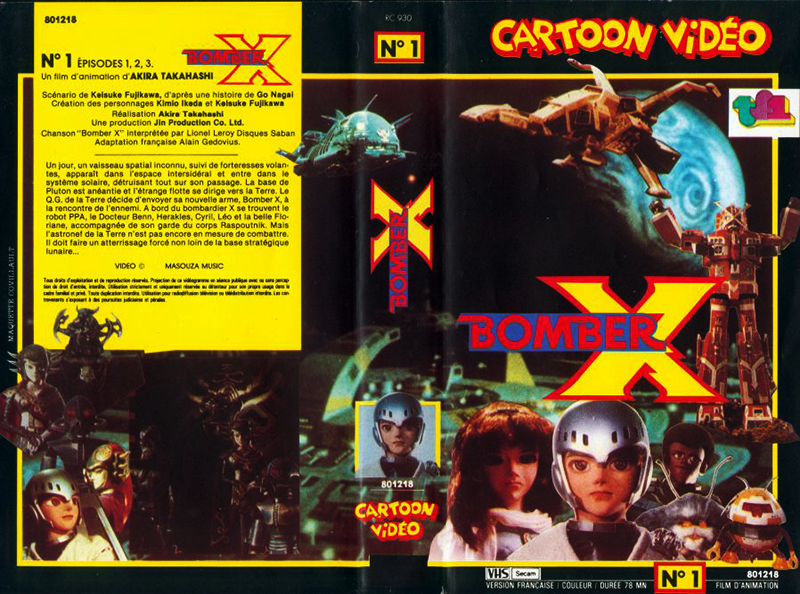 Il semble qu'elle n'est pas reçu le succès attendu dans son pays. En France elle fut diffusée à partir de 1983. Elle a en revanche connu un succès important outre-manche, sous le nom de Star Fleet.
The serie has not received the expected success in Japan. In France it was broadcast from 1983. She has however experienced significant success in Great Britain, under the name of Star Fleet .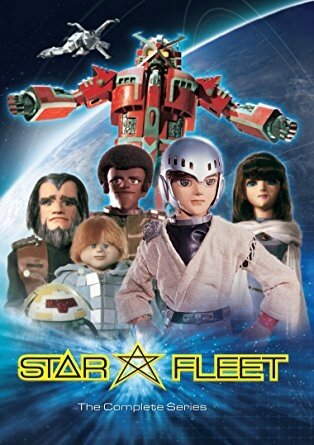 Son design particulier et ses ailes non mobiles, en font un cousin éloigné du chasseur X de Luke Skywalker. Néanmoins il s'agit bien d'un vaisseau à ailes en X.
Its distinctive design and fixed wings make it a distant cousin to Luke Skywalker's spacefighter. Nevertheless, it is really an X-winged spaceship.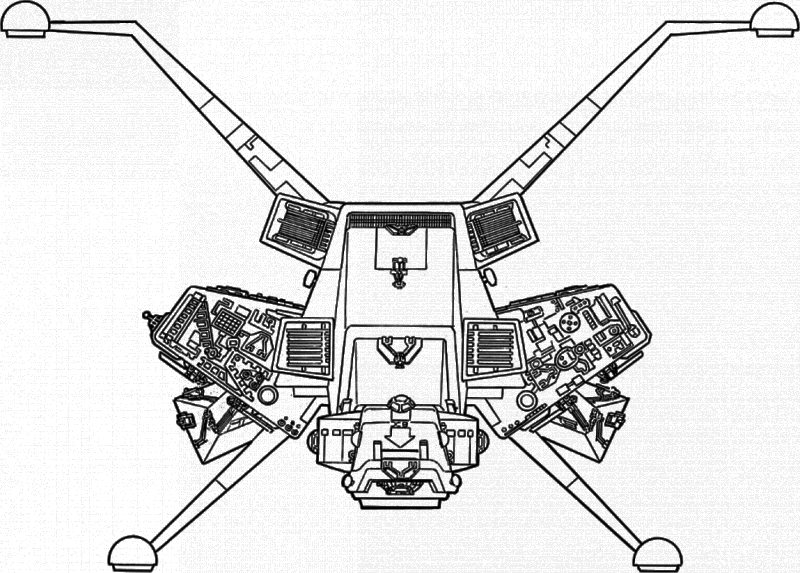 Que la Force X soit avec vous. May the X Force be with You.