Au delà des séries Hot Wheels Star Wars que nous connaissons tous bien, il existe une série Elite bien intéressante pour les collectionneurs. Beyond the Star Wars Hot Wheels series that we all know, there is an Elite series very interesting for collectors.
Livré dans une magnifique boite noire et un emballage très soigné, votre X-wing T-65 pourra se décliner en version au sol, avec train d'atterrissage, ou en vol sur son support. Delivered in a beautiful black box and a very neat packaging, your X-wing T-65 can be declined in version on the ground with landing gear, or in flight with its support.
Le support transparent est du type à rotule, afin de vous permettre de changer son inclinaison en vol à votre convenance. Thanks to an adjustable inclination bracket system, the inclination of the X-wing can be adjusted to easily.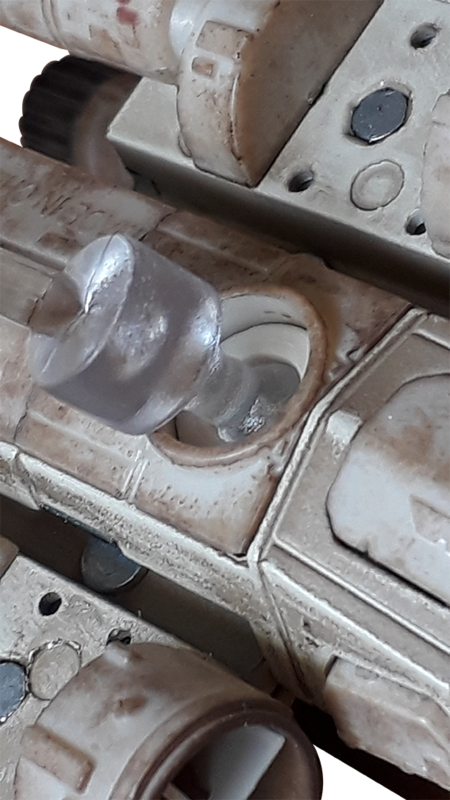 Si vous choisissez de le présenter au sol, vous trouverez les patins d'atterrissage qui se fixent à l'aide d'un aimant, ainsi que la trappe qui se substitue au point de fixation du support. If you choose to present the model on the ground, you will find the skid gears which are fixed by a magnet, as well as the hatch which replaces the attachment point of the support.
En vol, les trappes fermées se fixent de la même manière. In flight, the closed hatches are fixed in the same way.
Ce modèle Die Cast est de qualité par sa taille et ses finitions. L'habitacle s'ouvre ainsi que les ailes. Elles sont munies d'aimants pour rester bien collées entre elles quand elles sont refermées. This Die Cast model is of quality by its size and its finishes. The cockpit opens as well as the wings. They are provided with magnets, to stay well together when they are closed.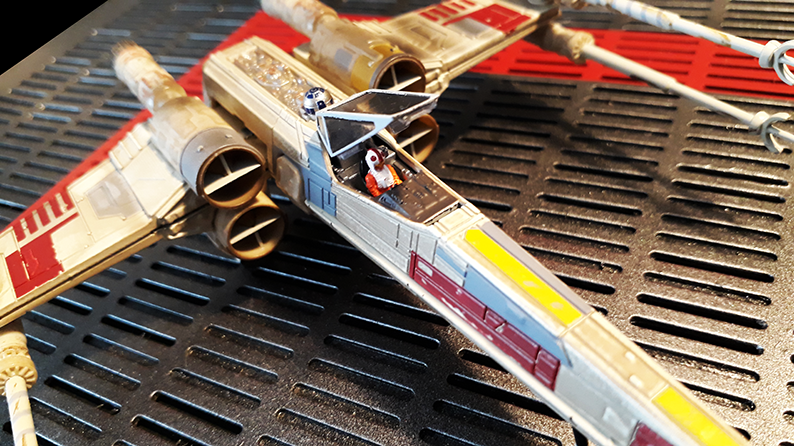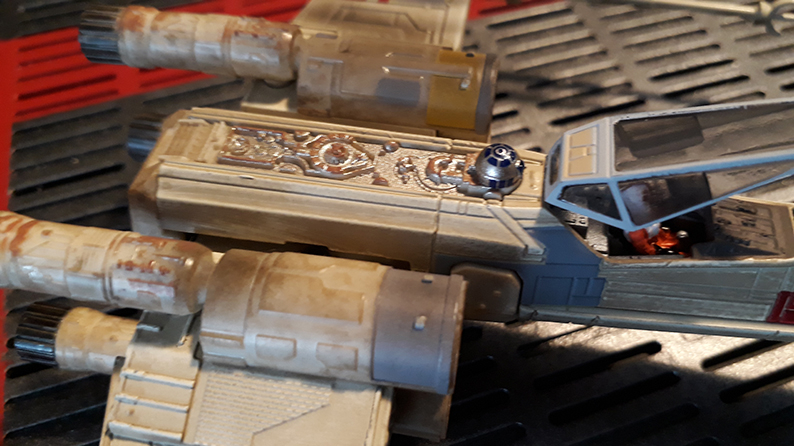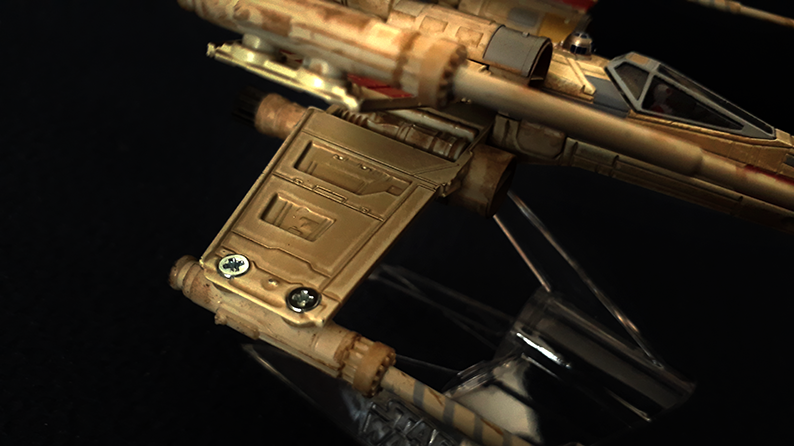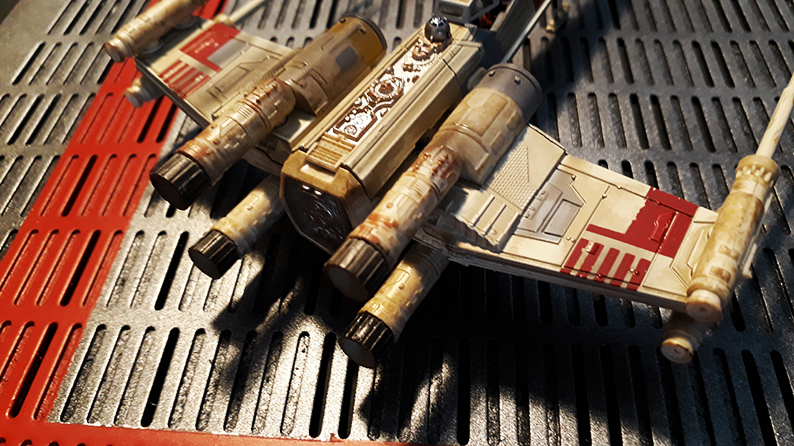 Ce modèle T-65 Elite est d'une taille bien supérieure aux habituels X-wings Hot Wheels Die Cast. This T-65 Elite model is much larger than the standard X-wings Die Cast Hot Wheels.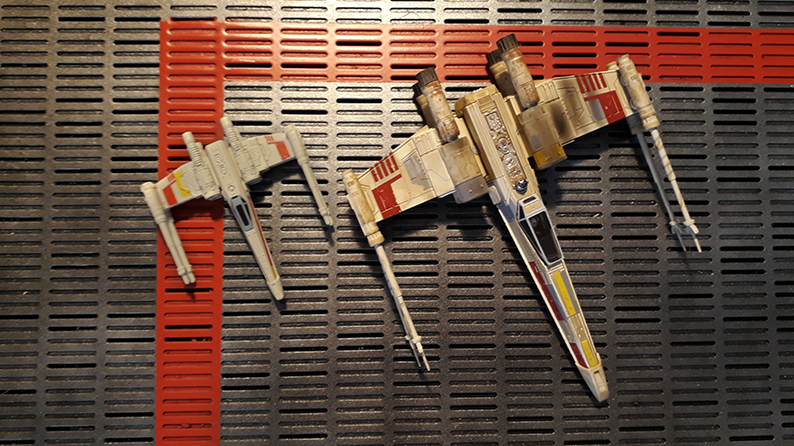 À gauche le modèle Elite, au centre le Disney Store et à droite la maquette (en cours) Fine Molds au 1/72. Left Elite model, center Disney Store model and right model (in progress) Fine Molds 1/72.
Que la Force soit avec vous. May the Force be with you.