Le T-85 X-wing était un modèle ultime de nouvelle génération du chasseur T-70, utilisé par la flotte de défense de la Nouvelle République trois décennies après la bataille d'Endor.
The T-85 X-wing was an ultimate next-generation model of the T-70 fighter used by the New Republic's defense fleet three decades after the Battle of Endor.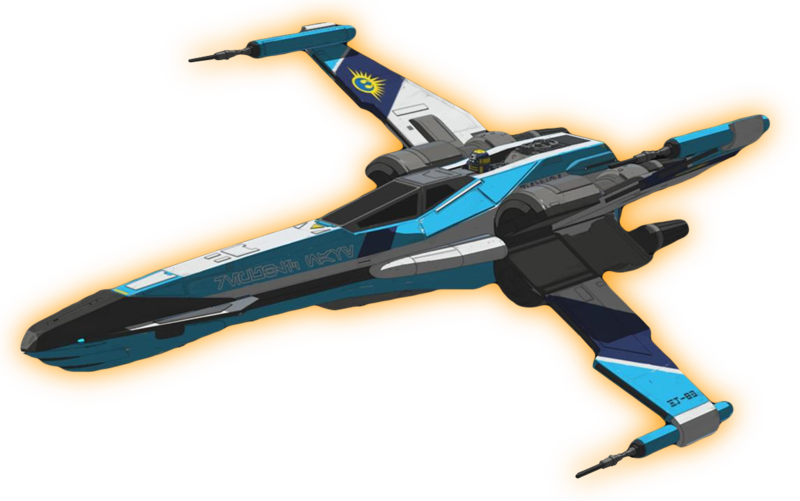 Les T-85 ont été affectés à la nouvelle flotte de défense de la République dont le commandant était Poe Dameron avant que celui-ci ne soit recruté par la résistance. Lorsque le Premier Ordre détruisit le système hosnien avec la base Starkiller, (34 ABY), l'ensemble des escadres de T-85 de la République a été détruite, laissant la place au T-70.
The T-85s were assigned to the new defense fleet of the Republic whose commander was Poe Dameron before he was recruited by the resistance. When the First Order destroyed the Hosnian System with the Starkiller base (34 ABY), all the T-85 squadrons of the Republic were destroyed.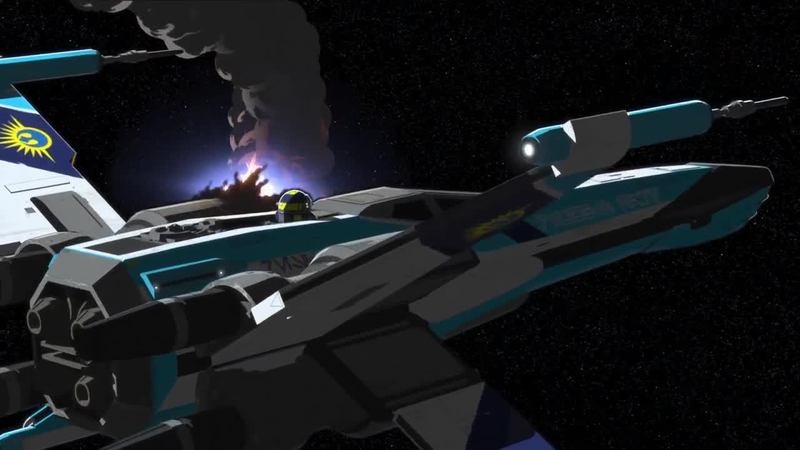 Le T-85 apparaît pour la première fois dans le roman Before the Awakening en 2015, écrit par Greg Rucka. Il est également mentionné dans l'édition augmentée Star Wars, Le dernier Jedi, mais on le voit dans Star Wars Resistance - "The Recruit". "La recrue" est un épisode en deux parties de la série animée Star Wars Resistance.
The T-85 is named for the first time in the novel Before the Awakening in 2015, written by Greg Rucka. It is also mentioned in the augmented Star Wars edition : The Last Jedi. The T-85 appears in Star Wars Resistance - "The Recruit.", a two part episode of the animated series Star Wars Resistance.